April 2022, Volume 7, Issue 2
April 1, 2022
Remembering RAB President, Tammy Jones, an Advocate for Low-Income Housing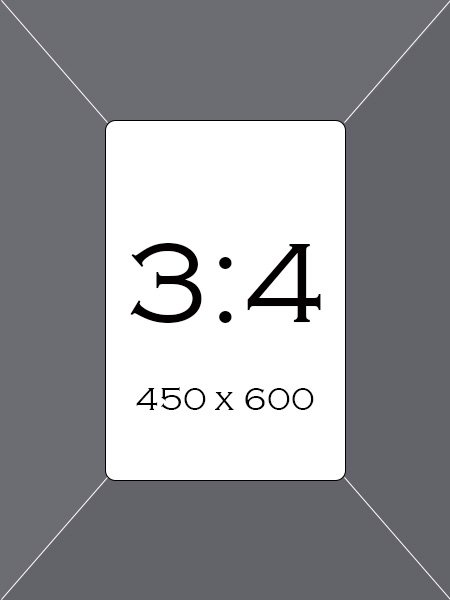 On April 4th 2022, Tammy Jones passed away in the comfort of her home surrounded by her family. She fought a two- year battle with a heart condition in addition to ongoing illness for many years.
Tammy was a resident of the Moline Housing Authority for 15 years. She served on the Resident Advisory Board, and held the positions of vice-president and was president at the time of her passing.
Tammy was a staunch advocate for public housing, resident's right and well being. She was devoted to serving the residents and demonstrated how much she cared by working closely with staff.
Even though she was not always in the best of health, she attended many of the resident/staff meetings. She had great interest in how the programs were run and often made suggestions as to how to improve service delivery.
She was instrumental in shaping the future of the housing authority and contributed to the recent accomplishments of the housing authority, and she will be greatly missed..
Tips from Housing— Pest Control and Unit Inspections
As many of you know, MHA has a professional pest control technician who visits apartments on a regular schedule that is listed in your 2022 MHA Calendar. Some residents have com-plained that these visits often go beyond pest control, and include general housekeeping, maintenance review, and miscellaneous observations such as unregistered animals or open drugs. This is allowed. Our maintenance staff, including pest control, are the eyes and ears of MHA. We expect them to notice any and all activities in the apartments and on our grounds and to report them to management if it poses a health and safety risk, or is a violation of the lease. Therefore, you should treat each pest control visit as a full unit inspection. Thank you for your cooperation in allowing us to do our job.
HCV/Section 8—Reporting Changes in Income and Family Composition
We are reminding our HCV families that they are required to report changes in their income or family composition to MHA in writing within 10 days of the change. The HCV Department has a Request for Interim Adjustment form (MHA Form 409) that must be completed, signed, and turned into our office whenever there is an income increase, income decrease, or change in family size. Although not all changes in income will result in a rent in-crease, the income change must still be reported within 10 days. Failure to follow these requirements could result in penalties, including but not limited to, loss of benefits, termination from the HCV program, and repayment of funds owed. If in doubt, do not hesitate to call the HCV office for guidance. Help us help you.
Good News! Community Rooms Reopening for Resident Events
With the loosening of COVID restrictions nationwide, MHA is happy to announce that it is reopening the Spring Brook and Hillside Community Rooms for resident sponsored events and gatherings. The community rooms will be available for rental starting May 1, 2022. Hours of use will be Friday from 5 p.m. to 9 p.m., and Saturday and Sunday from 8 a.m. to 9 p.m. Terms and conditions for use of the community rooms are being reviewed and may change in the future, but residents will receive ample notice of such changes if approved. Please call or visit the Spring Brook office to reserve a date and complete the necessary paperwork.
Maintenance Corner—Window Air Conditioners
Summer is fast approaching and many residents will soon be seeking relief from the heat and humidity by installing air conditioners. The yearly utility charge for having an air conditioner is $120. The $120 charge is per air conditioner, regardless of when the air conditioner is installed. It includes both window and portable air conditioners. If not paid in full by July 5, 2022, a $25 late fee will be added to your account.
You are free to install the unit yourself, or Maintenance can do it for $45 per window. If this is your first time with an air conditioner, there is a medical reason, or you are elderly, Maintenance will install the air conditioner at no charge. MHA installation usually takes approximately 1-2 weeks after a work order is placed with our office. Please remember that air conditioners cannot be installed in crank-out windows or egress windows, such as in bedrooms containing only one window. We will be happy to answer your air conditioner questions if you call or stop by the management office.
Emergency Work Order Items
Please find below the items that are considered as an emergency and should be called in to the office (309) 764-1819 during working hours (Monday—Friday from 8:00am to 4:30pm, excluding Holidays) or the on-call maintenance phone number (309) 314-4272 during non-working hours as soon as possible, as we are required by law to abate these items within 24 hours of notification.
Any condition that jeopardizes the security of the unit
Major plumbing leaks or flooding, waterlogged ceiling or floor in imminent danger of falling
Any plumbing backup at: Spring Valley lower level apartment if the building has a separate upper apartment, or at any Hillside Heights unit on the 8th floor or below
Natural or LP gas or fuel oil leaks
Any electrical problem or condition that could result in shock or fire
Absence of a working heating system when outside temperature is below 60 degrees Fahrenheit
Utilities not in service, including no running hot water
Conditions that present the imminent possibility of injury
Obstacles that prevent safe entrance or exit from the unit
Absence of a functioning toilet in the unit
Inoperable smoke detectors
Community Opportunity and Resource Experiences Corner
Keep Your Eyes Open for the upcoming Resource Fair in July and Job Fair in August. The FSS and ROSS programs are working together to bring you a Resource Fair in July and a Job Fair in August. The Resource Fair will highlight agencies in our community which help individuals and families meet needs and achieve their goals. The Job Fair will have temp agencies, local businesses and American Jobs as well child care information and providers.
Are you looking for a job? Need help with a resume, cover letter, or interviewing? Not sure what you want to do? You're in luck. American Jobs will be coming to the Spring Valley Community Room to assist in your career needs. More information is coming soon.
Do you ever feel like your money is disappearing? Ever feel like you don't have enough? Join Jozett McCoy, the ROSS Coordinator, for the free hands-on, practical Money Management Workshops. A Goodie Bag is provided at your first workshop and snacks are provided at each workshop. If you are a ROSS participant, come to 4 of the 6 workshops and receive a $10 Visa Gift Card. The next Money Management Workshops are on May 4th at 4:00 pm at the Spring Valley Community Room and May 11th at 4:00 pm at Hillside Heights Commissioner's Hall. Reserve your spot today and call 309-277-0285 or email Jozett@molinehousing.com.